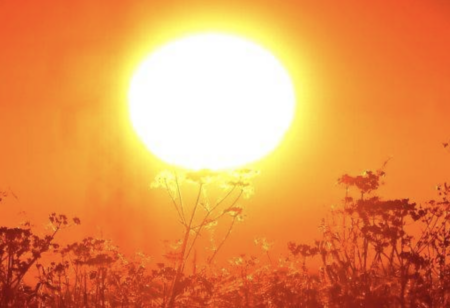 Monday, July 31 2023
Looking out my window this afternoon, I saw something strange. Something I hadn't seen in weeks. Droplets of an unfamiliar liquid were pelting my window and streaking down the glass. Could it be…finally…rain?!
To say it's been a dry summer would be a massive understatement. I haven't taken my lawnmower out in weeks. When I did use it, it kicked up dust clouds and bits of straw-like matter.
Living in the north, we've actually gotten off easy this summer. The folks in the Southwest have been dealing with three-digit temps on a daily basis. Humidity or not, it's just plain brutal. With heat like this, who wants to be outside? Well, for one, me! At least occasionally, anyway. I still want to experience the beauty and freedom of summer. So what are my options? Glad you asked…
Park in the shade –Yes, it's beyond obvious. But are we really thinking about shade when we're planning our trip? We should be. Review the campground map and identify spots that will provide afternoon shade. Then book early to secure these prime spots.
Create shade – Maximize your shade by keeping your awning down. Use tarps to rig up other shady spots to relax. Be sure to use tree-friendly straps, like wide nylon, to avoid damaging the trees.
Feel the breeze – If possible, position your rig to make the most of prevailing winds when your windows are open. In the U.S., winds typically move west to east.
Buy a portable fan (or three) – Don't wait for a sweltering day when there's a run on fans at your local big box store. By them ahead of time and keep them handy.
Maintain your cooling system – Another no-brainer. Inspect and clean your filters on a regular basis so your system operates efficiently.
Cook Al Fresco – Nothing heats up your rig's interior faster than a home-cooked meal. When the heat is on, prepare your dinner outside. Try a chilled, no-fuss meal like an herbed chicken pasta salad. Prepare it at home and bring it with you. Easy. Peasy. Better yet (shameless plug alert!) use our Stake & Grill over your campfire. Simply adjust the height of it for the ideal cooking temperature. It makes the most amazing steaks, ribs, burgers….you get the idea.
When the heat is on, you don't have to head in. Take a few precautions (and lots of water) and you can still enjoy the great outdoors all summer long.
Happy Camping,
Bob