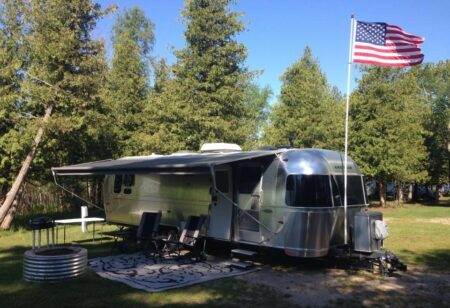 Wednesday, November 30 2022
Thanksgiving is over. The cheerful house guests have all gone home. The last leftover turkey sandwich has been consumed (the stuffing and mashies were gone by Friday.) Home is quiet again. Which gives me a little time to relax and reflect on Thanksgiving and the holidays in general.
I have so much to be thankful for. A warm, loving family. Great friends to share a smile, story, or complaint with when needed. Not to mention the amazing places and people we've been able to visit throughout our many years on the road. There are too many blessings to count.
I guess what I'm really thankful for are all the memories that come flooding back to me when I have some downtime. I think back to when the kids were little and we'd spend long weekends at our favorite Northern Michigan park…convenient, close to home, and it still felt like getting away from it all. I also think about being first-time "empty nesters" when we could finally take those big, bucket-list trips. Now with grand kids, we love sharing the great outdoors with a whole new generation of RVers. It's a full circle kind of thing that makes the whole family feel connected and complete.
So, yes, I love the traveling lifestyle. But for all the miles and special moments, there's something to be said for being at home. The environment is comfortable and familiar. The days are thankfully predictable. And I can quickly take the tarp off the rig when the adventure bug bites.
I hope your holiday season gives you plenty to be thankful for…wherever you're headed.
Enjoy!
Bob