Sale!
Replacement/Repair Parts
Model 2155  – Replacement Hardware
Model 7605-107P – Bent Posts (sold individually)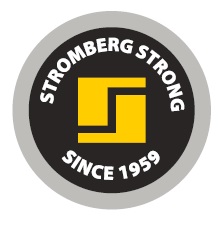 Trailer Tray (Model CC-255)
The first trailer tongue cargo carrying system!  Adjustable to fit most "A" frame trailers on the road today; this tray provides additional storage in the softest riding area of your trailer.  Your application will be determined by tow vehicle turning radius and positioning of the tray.  Supports up to 300 lbs.
Use it for generators, coolers, compressors, welders, wood boxes and much more!
Appx. 30-5/8" from top of A-frame to top of tray.  Appx. 29-1/2" from top of A-frame to bottom of tray.  This distance is designed to accommodate up to a 30 lb standard LP tank.  Due to bent design on vertical tubes, tray brackets can be mounted on your A-frame at  widths varying from 14″ to 55″ (Note: you may need to modify the front support plate to accommodate increased width mounting).
Please note, if you have propane tanks installed at the intended tray location, one of three things can be done to allow you to remove your tanks for refill or to access valves without removing the tray.
Replace your existing cover with a soft vinyl cover, allowing access to your LP valves or to remove LP tanks without having to remove the cross bar.
Replace your existing cover with a flip-top hard plastic cover to access your LP valves. You will need to remove the cross bar to remove cover and refill LP tanks.
Leave the tank cover off for direct access to your LP tanks.
Model CC-255 – Complete Trailer Tray Assembly
Download Product Manual
$33.90 – $299.99
Additional information
| | |
| --- | --- |
| Weight | N/A |
| Dimensions | N/A |
| Product Options | Model 2155, Model CC-255, Model 7605-107P |
Only logged in customers who have purchased this product may leave a review.