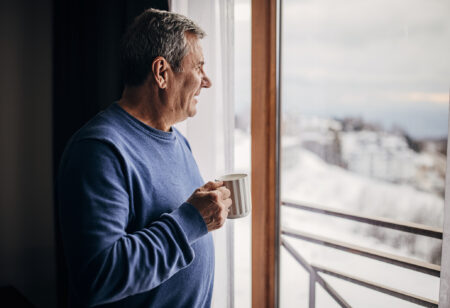 Wednesday, March 01 2023
February is a weird month. Only 28 days and yet it can feel like an eternity…especially with the biting wind and driving snow (for those of us crazy enough to tough it out Up North). We start the month hoping a large rodent won't see its shadow. And, of course, it always does. In the middle of the month, we're demonstrating our love with help from Hallmark and Godiva. By month's end—if we're on our game—we've pretty much cemented our plans for our summer sojourns into the Great Wide Open.
I don't know about you, but I've been getting the itch to hit the road earlier and more often in recent years. Maybe it's the natural progression of time. Or maybe just the increased speed of that passage. Whatever it is, I need to feel those tires rolling under my feet. I need to see the mountains, valleys and even the long stretches of wheat and corn fade behind me. Most importantly, I need to put the everyday craziness in my rear view mirror, if only for a few days.
So here I find myself, tapping away on my keyboard, as the snow whips sideways past my window. My mind wanders, as I peruse gorgeous pics of the places I'll be in a few short—but not short enough—months. I see me and the grandkids on a wooden dock, bobbers bouncing on the water until they're suddenly pulled under. I hear the long, lonesome call of the loon as the last rays of the day dip behind the hills. I smell air so clean that my lungs can't get enough of it.
Ah, summer…soon. Very soon.
Hang in there and Happy Camping
Bob