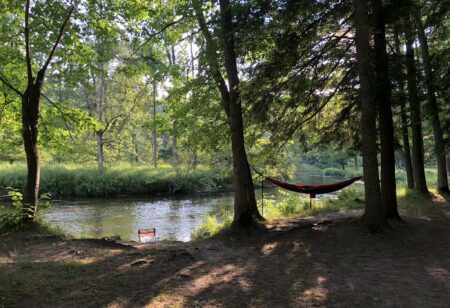 Tuesday, May 24 2022
It's May in the north. A time of year we celebrate the retreating snows and fast approaching camping season. I'm usually as excited as a 5th grader, counting down to summer vacation. But it feels different this year. Gas prices are up…way up. COVID keeps hanging around. It feels like another year that we'll have to put that dream trip to Bannf on the back burner.
But then I pause…let's think this through. Sure, we've had to put a lot of plans on the shelf these past two years. My family definitely has. But when we look around us, there's plenty to be thankful for…family, health, community. Not to mention, the beauty that beckons just outside our back door. So why not do a "Stay Close-cation"?
No matter where you live—rural Maine or urban L.A.—chances are there's a state or national park within easy driving distance of your home. In fact, there are over 400 national parks and over 6,600 state parks within the U.S. (yes, I Googled it.)
Many of our fondest family memories were made just a stone's throw from our driveway. A familiar place where the air was clean, the trees were tall, and the stars danced above the roaring campfire. We never felt like we were missing out. And knowing we were so close to home was an added bonus.
So this year, instead of waiting for things to "normalize", make your own new normal. Hop online. Check out what local parks are to be had. Book now! And get excited about planning your adventure. Sure, you might not witness a majestic sunrise over Mount Columbia. But you'll experience something even more precious…time outdoors enjoying what you love with the people you love.
Happy Camping!